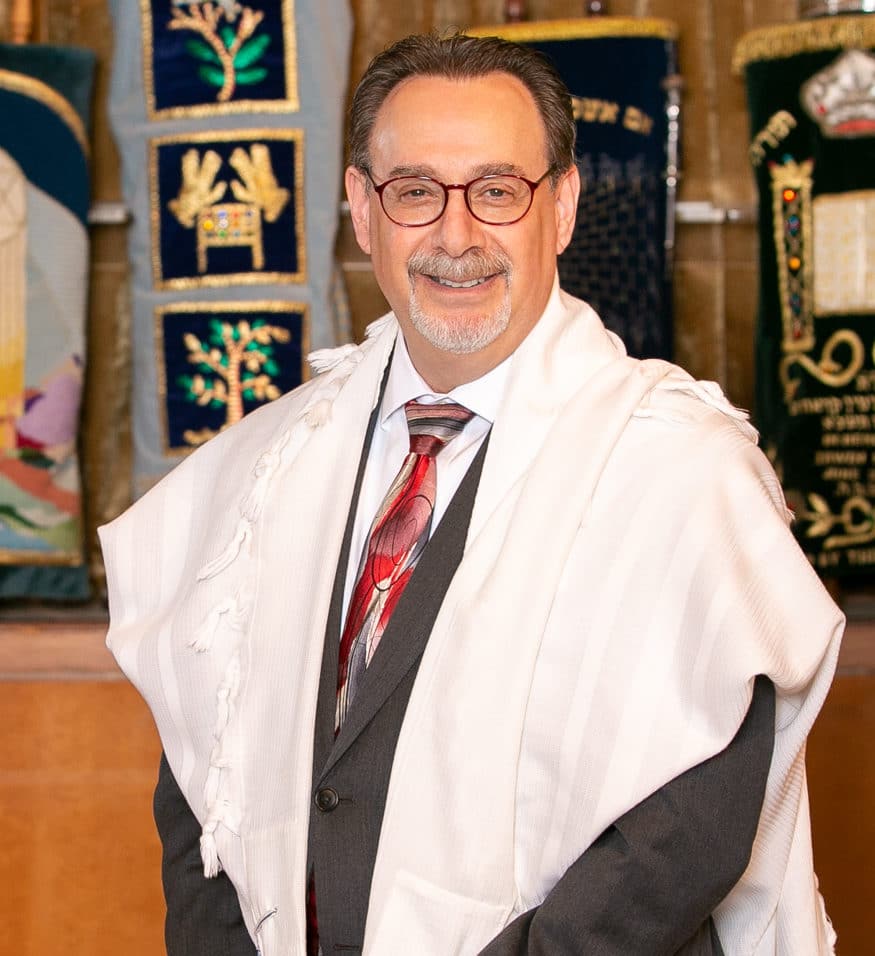 Robert A. Silvers
Rabbi Emeritus
Rabbi Robert Silvers serves as Rabbi Emeritus for Congregation B'nai Israel, a URJ affiliated Reform congregation, in Boca Raton, Florida. He is a graduate of the Rabbinical program at the Academy for Jewish Religion, a pluralistic seminary preparing rabbis and cantors to serve Klal Yisrael – the entire Jewish people. Rabbi Silvers holds the unique distinction of receiving s'micha (ordination) from a Beit Din consisting of both Reform and Conservative rabbis.
Rabbi Silvers has served at Congregation B'nai Israel since 1994. Prior to 1994, he served as Coordinator of Community Programs at the Commission for Jewish Education for the Palm Beach County Jewish Federation in West Palm Beach, Florida. Rabbi Silvers has extensive experience and background in pastoral care. He served his Rabbinical School Chaplaincy internship at Sloan-Kettering Hospital. He also served as Youth Director at both Temple of Aaron in St. Paul, Minnesota and North Suburban Beth El in Highland Park, Illinois. Additionally, Rabbi Silvers has served in the dual capacity of educator and chazzan at Temple Beth Zion in Royal Palm Beach, Florida. Rabbi Silvers is especially proud of the pastoral work and care that he provided to his own congregation and also to the greater local community as a volunteer Chaplain for the Palm Beach County Sheriff's Office.
Rabbi Silvers' influence goes far beyond his own pulpit. He was a featured lecturer at Florida Atlantic University for the URJ Religious Action Center's Consultation on Conscience, a visiting guest scholar at St. Vincent Roman Catholic Seminary, and has been an integral member of a community-wide Jewish-Evangelical Christian dialogue. Rabbi Silvers also participates in a yearly pulpit exchange with Ebenezer Missionary Baptist Church and has been invited numerous times to the University of Florida at Gainesville and to the University of Central Florida in Orlando to conduct Passover Seders for students unable to be with their own families. Rabbi Silvers has taught for and staffed the March of the Living, and teaches in the Florence Melton Adult Mini-School. In recognition of his work for K'lal Yisrael, Rabbi Silvers was chosen to participate in a Rabbinic seminar and retreat on "Religious Pluralism – Judaism in the 21st Century" sponsored by CLAL, the National Jewish Center. Rabbi Silvers has served as President of the Palm Beach County Board of Rabbis, as President of the Greater Boca Raton Religious Leaders Association, an interfaith coalition of clergy, and is a member of the Boca Raton Interfaith Association.
Rabbi Silvers' greatest pride and joy, however, is being a husband to Ava and father to his two children, Jason (a graduate of Tulane University) and Jenna (a graduate of the University of Central Florida). His interests include sports, yoga, travel (especially cruises) and the reading and collecting of Jewish (Biblical, Talmudic, Midrashic, Kabbalistic, and especially Chasidic) stories and parables. Rabbi Silvers also has great interest in Sephardic history and practice as he married into a family that traces their lineage back to Spain, and includes a 200 year history of Sephardic family rabbis.