"Congregation with a Conscience" SM
Congregation B'nai Israel was built on a foundation of service to the community. CBI offers a variety of opportunities for our members to perform mitzvot throughout South Florida and beyond through our social action arm, the Kantor Family Center for Justice (KFCJ). Our focus is to help those in need, build interfaith ties with other religious groups, and provide more ways for you to fulfill not only these mitzvot, but the mitzvah of Tikkun Olam, repairing the world.
Let's work together to make a difference!
This is also a great way for our youth to earn community service hours. We always welcome new ideas, new volunteers and new projects. To join CBI's Volunteer Group and participate in one (or all) of our programs below, click here.
+
backpacks filled with school supplies for students in Palm Beach County
Each month we collect specific items to donate to various charities within our community. Click here to see what we are collecting this month.
Our Little Free Pantries are outdoor pantries filled by our members with non-perishable food items available to our community.
How to Donate Items & Food
Donations can be dropped off Monday - Friday mornings from 9:30 am – 12 pm or Monday - Thursday afternoons from 3:30 pm - 5:30 pm in the bin in Admin Circle. Items can also be brought to Shabbat services.
K+
LBS of food distributed to homebound seniors, holocaust survivors, homeless and individuals and families in our community
For over 29 years, we have been celebrating our dedication to Tikkun Olam with a day where we perform acts of mitzvot together as a congregation through collections, on and off campus activities for all ages
K+
PB&J sandwiches for afterschool programs
For the past 25 years, CBI's Sandwich Brigade volunteers have made and delivered 150-200 peanut butter and jelly sandwiches each week to The Boys and Girls Club of Boca Raton and The Caring Kitchen in Delray Beach for children in underserved afterschool programs.
Help Make & Deliver Sandwiches
The Sandwich Brigade meets every Wednesday from 10:30-11:30am in the WRJ Kitchen. To volunteer, please contact Minda Shaiman or Andrea Cannon.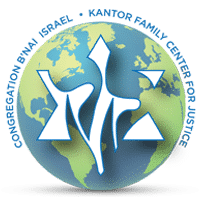 Jewish Federation of South Palm Beach County
Boca Helping Hands
Tri-County Animal Rescue
Jewish Family Services
In Jacob's Shoes
MorseLife Foundation
Achievement Centers for Children & families
Dress for Success
Women in Distress
One Love-One Community Foundation
The Milagro Center
Habitat for Humanity
CROS Ministries
Farm Workers Council
Palm Beach Housing Authority
Caring Kitchen
Jewish War Veterans of the United States of America
Vietnam Veterans Affairs
American Breast Cancer Association
Sharsharet
JAFCO (Jewish Adoption and Family Care Options)
Stand Among Friends
Best Foot Forward
Southeastern Guide Dogs, Inc.
Spirit of Giving Network
Family Promise
Ebenezer Missionary Baptist Church
Soup Kitchen of Boynton Beach
Wayne Barton Study Center
Boys and Girls Club
Boca Raton Elementary
Palm Beach County Food Bank
SOS Children's Village
Gumbo Limbo Nature Preserve
The Place of Hope
Manor House Senior Living
Gould House Senior Living
Gift of Life Bone Marrow Registry
OneBlood
Pearl City Cats
AVDA - Aid to Victims of Domestic Abuse
ARZA (Association of Reform Zionists of America)
JNF (Jewish National Fund)
JARC
Magen David Adom - Ambulances for Israel
Farmworker Coordinating Council of Palm Beach County
David's Armenian Church
United States Holocaust Memorial Museum